Matt Morrison
Executive Director
Matt Morrison
executive Director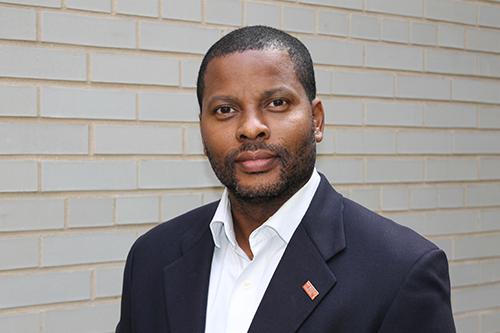 Matt Morrison is the executive director of Working America, a three-million-member labor organization mobilizing working people who don't have the benefit of a union at their jobs. He is a leading political practitioner with experience working in over 500 elections throughout his career. Most recently, Working America has achieved a 76 percent win rate in the 87 competitive elections it has worked in since November 2016.
The American Political Science Association has described Morrison's work as a "bedrock of experimentation in American politics" and recognized him as "influential on our understanding of political campaigns within political science" (2018).
In his earlier role as Working America's political director, Morrison led the refinement of the organization's field and member communications programs through the use of clinical testing and advanced analytics. Under his direction, Working America combines innovative integration of traditional field organizing with analytics to increase targeting accuracy and voter turnout for candidates who support a fair economy for working-class Americans.
Prior to joining Working America, Morrison served on John Edwards' 2008 presidential campaign, in the government affairs department of the American Federation of Teachers and on Capitol Hill in the office of Congresswoman Eleanor Holmes Norton (D-D.C.).
He holds undergraduate and law degrees from Washington University in St. Louis.
Quote
The way to win centrist voters, working class voters, etc. isn't a tact to the middle but to actually speak to their economic issues.
Location
The Hill, "Dems must appeal to 'kitchen table issues' to win working-class voters, AFL-CIO affiliate says"
News Coverage
2019
May 23, 2019
San Francisco Chronicle
View from outside California's blue bubble: Trump could win re-election
May 23, 2019
San Francisco Chronicle's It's All Political Podcast
How Donald Trump Will Be Re-Elected
May 17, 2019
Los Angeles Times
Trump and Biden, potential 2020 rivals, both head to Pennsylvania, a key battleground
May 15, 2019
MSNBC
Matt Morrison on Morning Joe
March 15, 2019
The Hill
Dems must appeal to 'kitchen table issues' to win working-class voters, AFL-CIO affiliate says
March 6, 2019
Newsweek
How Donald Trump Played the (White) Race Card and Reshaped the Democratic Party
February 4, 2019
Huffington Post
Democrats Want An Electable Nominee In 2020. They Just Don't Know What That Means.
January 22, 2019
Cedar Rapids Gazette
Survey finds Eastern Iowa voters nervous
January 18, 2019
US News & World Report
The First Weekend of 2020
2018
December 1, 2018
Star Tribune
Labor Ascendant at the Capitol
November 30, 2018
The Atlantic
Why Democrats' Response to GM Matters
November 13, 2018
MinnPost
It wasn't just Trump: How the DFL harnessed a massive get-out-the-vote effort to win the 'burbs
November 6, 2018
Al Jazeera English
Pre-Election Live Coverage with Matt Morrison and John Fredericks
November 5, 2018
Daily Kos
Invest in Democracy, Not Just Elections
November 2, 2018
The Huffington Post
Democrats Walloped Republicans In Health Care Ad Spending
October 31, 2018
The Huffington Post
Rust Belt Senate Seats Look Safely Democratic, Despite Trump's 2016 Gains
October 28, 2018
Columbus Dispatch
Political Groups Mine Info About You to Get Your Vote
October 18, 2018
FiveThirtyEight
Why Politicians Don't Always Listen To Political Scientists
September 24, 2018
The New York Times
The Best Way for Democrats to Win Working-Class Voters
September 7, 2018
The Atlantic
What Liberal Organizers Are Seeing on the Ground in 2018
By Ronald Brownstein
July 31, 2018
The Young Turks
Interview with Cenk Uygur
April 16, 2018
C-SPAN
Demographic Change and Future Elections
2017
November 3, 2017
Politico
Democrats still toxic in rural America
By Kevin Robillard
November 3, 2017
U.S. News & World Report
Still Stumped On Trump
By David Catanese
September 26, 2017
The Nation
Democrats Must Stop Taking the Black Working Class for Granted
By Collier Meyerson
June 14, 2017
The Advocate
How to Change Perceptions of Trans People in the Heartland
By Trudy Ring
June 23, 2017
The Advocate
How to Get Republicans to Support Trans Right
By Nico Lang
June 20, 2017
The Laura Flanders Show
Can Trump's Base Survive? Working America Surveys Ohio
Laura Flanders and Matt Morrison
February 22, 2017
The Hill
How Democrats can rebuild a winning, multiracial coalition
By Matt Morrison
2016
October 31, 2016
American Prospect
How to Get White Workers to Vote for Clinton
By Justin Miller
October 28, 2016
Politico
How Labor Groups are Fighting Trump
By Marianne Levine
October 16, 2016
NPR
Ohio is One of the States Still Up for Grabs as Election Nears
By Asma Khalid
October 2, 2016
USA Today
Data-driven doorknockers fan out through swing states
By Eliza Collins
July 25, 2016
NPR
Union Leaders Contend Clinton, Not Trump, Is True Champion Of The Middle Class
By Danielle Kurtzleben
July 3, 2016
Akron Beacon Journal
Labor Union Works to Persuade Voters Door-to-Door
By Doug Livingston
April 7, 2016
In These Times Magazine
Understanding What Makes Donald Trump Voters Tick: Is It Just Racism
By Ian Haney López and Matt Morrison
January 29, 2016
AlterNet
NY Times Wonders How Union Members are Relating to Trump
By Michael Arria
January 29, 2016
Washington Examiner
Trump has crossover appeal for Dems, liberals say
By Sean Higgins
January 29, 2016
New York Times
Unions Lean Democratic, but Donald Trump Gets Members' Attention
By Noam Scheiber